This is a web page of resources intended to augment the work of EL3539: Dismantling Racism and Christian Education, a course that is taught at Luther Seminary.
Learning at the intersection of dismantling racism and Christian education.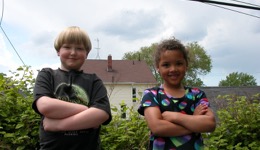 Websites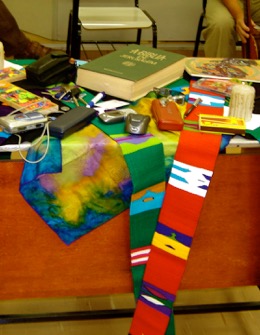 Mentioned In Class
Demographic Sites For The Twin Cities
Blogs
Films That are Useful
Luther Resources
Books
A Many Colored Kingdom: Multicultural Dynamics for Spiritual Formation by E. Conde-Frazier, S. Kang, and G. Parrett (Brazos, 2004).
Being Black, Teaching Black, edited by Nancy Lynne Westfield (Abingdon, 2008).
The Christian Imagination: Theology and the Origins of Race, Jennings (Yale, 2010).
Dying Whiteness: How the Politics of Racial Resentment is Killing America's Heartland (Basic Books, 2019).
Small Great Things, Jodi Picoult (Ballantine, 2016).
Reset the Heart: Unlearning Violence, Relearning Hope. Mai Anh Le Tran (Abingdon, 2017).
White Rage: The Unspoken Truth of our Racial Divide, Carol Anderson (Bloomsbury, 2017).
Racing to Justice: Transforming Our Conceptions of Self and Other to Build an Inclusive Society, John A. Powell (2012).
Critical Race Feminism: A Reader, ed. Adrien Katherine Wing (NYU, 2003).
The Poisonwood Bible, Barbara Kingsolver (Harper, 1998).
The Color of Church, Rodney Woo (B&H Publishing Group, 2009).
The Cross and the Lynching Tree, James Cone (Orbis, 2011).
Difficult Conversations by Stone, Patton, Heen and Fisher (Penguin, 2000).
Tears We Cannot Stop: A Sermon to White America, Eric Michael Dyson (St. Martin's Press, 2017)
The Scandal of White Complicity in US Hyper-Incarceration: A Nonviolent Spirituality of White Resistance, Alex Mikulich, Laurie Cassidy (Palgrave-MacMillan, 2013).
Disrupting White Supremacy from Within: White People on What WE Need to Do, Harvey, et. al. (Pilgrim Press, 2004).
Ebony and Ivy: Race, Slavery, and the Troubled History of America's Universities. Craig Steven Wilder (Bloomsbury Press, 2013).
Ending Racism in the Church, edited by S. Davies and Sr. Paul Teresa Hennessee (United Church Press, 1998)
Everyday Anti-Racism: Getting Real about Race in School, edited by Mica Pollock (The New Press, 2008).
The Handbook of Race and Adult Education, Sheared, et. al. (Jossey-Bass, 2010).
Learning to be White: Money, Race and God in America. Thandeka (Continuum, 2000).
The New Jim Crow: Mass Incarceration in the Age of Colorblindness, by Michelle Alexander (The New Press, 2010).
Proleptic Pedagogy, edited by Nancy Howell (Cascade Books, 2015).
Race Matters by Cornel West (Vintage, 1994).
Searching for Whitopia, R. Benjamin (Hyperion, 2009).
Storytelling for Social Justice: Connecting Narratives and the Arts in Anti-racist Teaching, Lee Ann Bell (Routledge, 2010).
Teaching for a Culturally Diverse and Racially Just World, edited by Eleazar Fernandez (Cascade Books, 2014).
That They May Be One: Catholic Social Teaching on Racism, Tribalism and Xenophobia, Dawn Nothwehr (Orbis, 2008).
The Church Enslaved, by Tony Campolo and Michael Battle (Fortress, 2005)
White by Law: The Legal Construction of Race, Ian Haney Lopez (NYU Press, 2006).
White Theology: Outing Supremacy in Modernity, by James. Perkinson (Palgrave MacMillan, 2004)